Lee Ensures Defense Contractors, Military Organizations Are Matched with High-Power Products that Meet Stringent Specs for Electronic Warfare, Radar, Datalink, Satcom Applications

Fremont, Calif. – July 15, 2021 – dB Control, an international defense electronics manufacturer,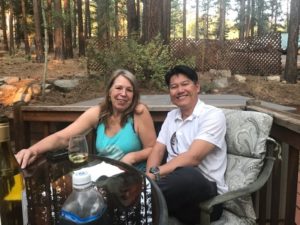 has promoted Mike Lee to vice president of marketing and sales. In his previous role as director of marketing and sales, Lee developed several new business opportunities for dB Control. This includes the introduction of millimeter-wave (mmWave) high-power amplifiers for electronic countermeasures, electronic warfare, radar, datalink and satellite communications. Additionally, Lee continues to strengthen dB Control's position as the industry's go-to resource for Ka- and Q-band products. Most recently, he wrote an article about SWAP-C (size, weight, power, cost) considerations for high-frequency microwave power modules (MPMs) and traveling wave tube amplifiers (TWTAs).
In his new role, Lee will connect defense contractors and original equipment manufacturers with the high-power products that meet even the most stringent specs. He'll also use his electrical engineering background and 30 years of industry experience to expand dB Control's presence in the defense market.
Prior to joining dB Control, Lee was western regional sales manager at Comtech Xicom Technology where he used his expertise to exceed several sales goals. While at IBM from 1989 to 1991, he received a US Patent for his electrical circuit design. Lee earned a Bachelor's of Engineering in Electrical Engineering from The City College of New York.
About dB Control
Established in 1990, dB Control Corp., a subsidiary of HEICO Corp., supplies mission-critical, often sole-source, products worldwide to military organizations, as well as to major defense contractors and commercial manufacturers. The company designs and manufactures reliable high-power TWT Amplifiers (TWTAs), microwave power modules (MPMs), transmitters, and high-voltage power supplies with modulators for radar, electronic countermeasures (ECM), and datalink applications. dB Control is ISO 9001:2015 certified. The company offers specialized contract manufacturing, transformer winding and testing, full vacuum encapsulation, pressure cure, conformal coating and repair depot services from its modern 40,000-square-foot facilities in Fremont, California. With the acquisition of TTT-Cubed in 2019, dB Control now offers: Instantaneous Frequency Measurement Units (IFM), Frequency Locked Oscillators (FLO), Digital Control Units (DCU), Antenna Control Units (ACU) and Integrated DCUs. More information about dB Control is available by phone or email: +1 (510) 656-2325, info@dBControl.com.

dB Control Contact: Steve Walley, dB Control, 510-656-2325
Media Contact: Vanessa Bradford, C3PR, 209-505-3690